Trust, credibility, and quality are the lynchpins upon which every facet of a firm rests. Qingdao Seawin Biotech Group Co. Ltd., propelled by these fundamental principles, has achieved global recognition briefly. We have secured a commanding position in our industry by adhering to the guiding principle of providing premium quality mass-produced products to customers. There is no mistaking that we produce and supply Seaweed Polyglutamic Acid, Pure Seaweed Extract, Seaweed Chelated Cu, 10-1-2 Seaweed Organic Fertilizer, Biochemical Fulvic Acid, and more.

One of our greatest strengths is the calibre and dedication of our skilled staff. These professionals are precise when carrying out their duties. Our company seeks them out because of their demonstrated ability to educate others effectively. They are on their way to giving it their all to the best of their abilities.

We offer an ample and efficient storage facility that covers various locations. Our thoughtful layout facilitates the organized and secure storage of our goods. Few potentially detrimental factors, such as rats and humidity, are absent from the location. The office is divided into several sections, each managed by a skilled professional in charge of cleaning and stacking. In addition, the warehouse regularly undergoes bug control and upgrade procedures with the ultimate aim of continuously improving in tandem with the most recent mechanical trends.

Research and Development

Seawin Biotech is a cutting-edge business with robust research and development capabilities, making it an indispensable technological enabler for commercializing marine materials. Our research and development team consists of 80 technical professionals. The vast majority are doctors and masters with professional technical backgrounds from Ocean University of China and specialists in the agricultural area. The number of our R&D projects and patents has increased to well over 100 at the national level.

The Ocean University of China is our hub for developing new technologies and educating new employees. As part of our partnership with Ocean University, we contribute to a joint scientific research endeavour. Regarding fisheries research and oceanography, the Ocean University of China (OUC) stands out as a top-tier and comprehensive institution in China. Additionally, in the fields of animal and plant science, earth science, chemistry, engineering, materials science, agricultural sciences, biochemistry and biology, ecology and environmental science, toxicology, and pharmacology, the university is ranked in the top one per cent of cited scientific institutions and universities. It was chosen as The Construction of World-Class Universities in China in September 2017.
Certificates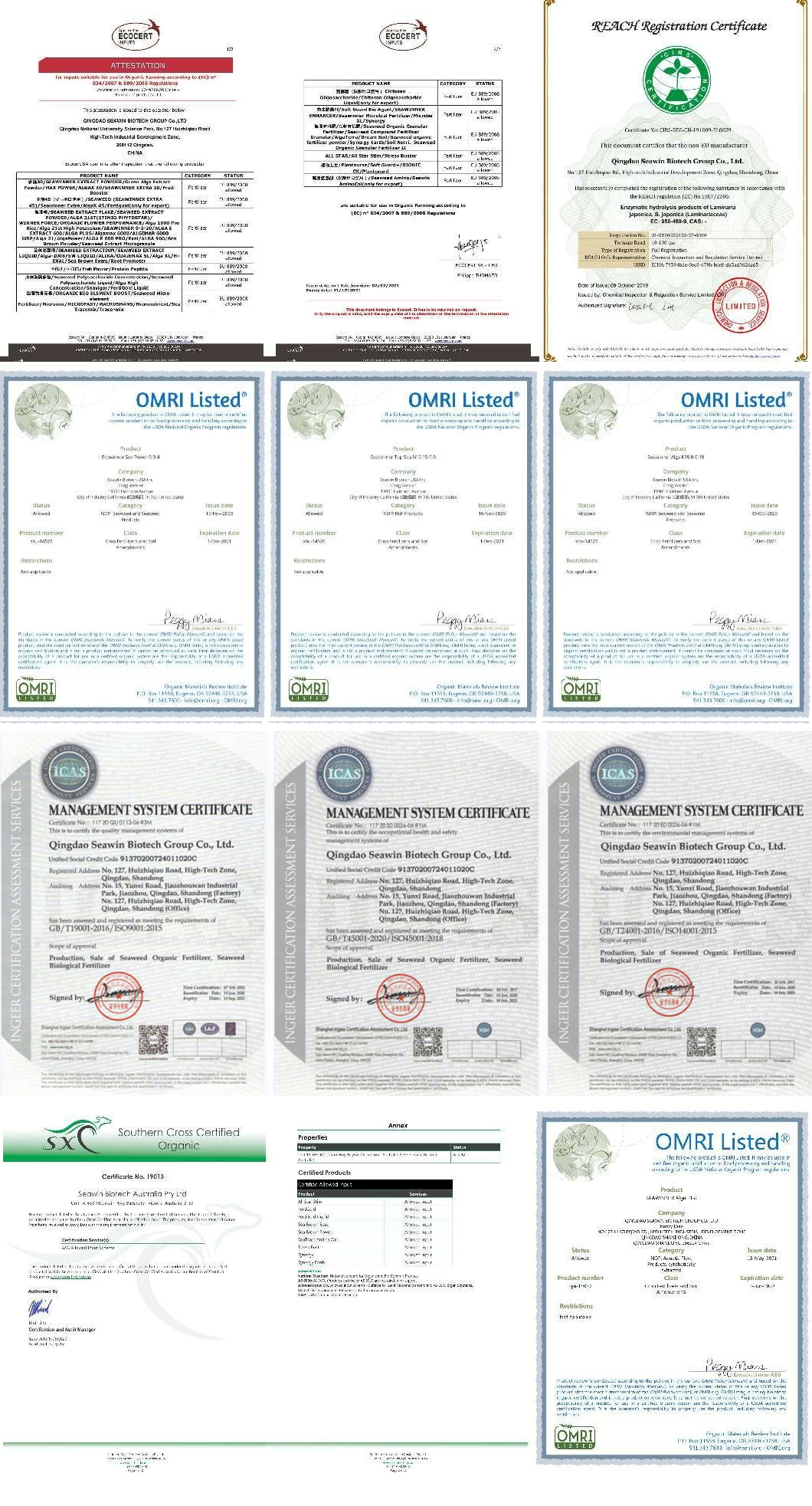 Read More